How Venice, Italy has Influenced Venice, Florida
Posted by Alan Atchley on Friday, February 21, 2014 at 11:00:28 AM
By Alan Atchley / February 21, 2014
Comment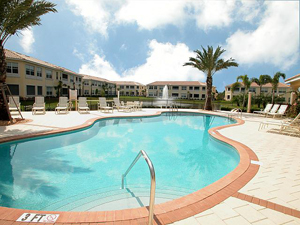 Both come with the same name and for good reason. Venice, Italy has certainly shown its influence in the city with the same name in Florida. Venice was given its name because of pioneer, Frank Higel, who moved to the area in the 1800s. Since the city has many scenic bayous, canals and creeks, it makes sense that it would share a name with the "City of Canals" in Italy.
Today, Venice, Florida is one of the most picturesque destinations in the state. Even though the two cities cannot be compared on some levels, they are very similar on other levels. The Italian Venice has certainly left its mark on the Floridian Venice. Here are a few ways how the two are alike.
Architecture
Venice, Florida embodies the gracefulness of Italian architecture and features quite a bit of Mediterranean Revival style. Many of the same architectural influences of Italy have been used throughout the area.
Plenty of Water
Just as Venice, Italy has canals all throughout the city, Venice, Florida has plenty of water, as well. The water is found closer to the homes and the Intracoastal waterways connect the community to the ocean in many ways.
Culture
Both cities have plenty of art and culture throughout. The Venice Theatre is one of the best non-profit community theatres in the entire country. Along with the theatre, The Venice Symphony and the Venice Art Center are also found here.
Desirable Destination
Venice, Florida is known as one of the top destination in the state. Forbes Magazine even ranked as one of the top places to retire in the country. Just as Venice, Italy is a very desirable destination in Europe, Venice, Florida is a highly desirable area in the United States.
Both cities have their unique differences, but it's clear that they were designed to be similar.