How is Bradenton, FL a Dog Friendly Community?
Posted by Alan Atchley on Thursday, March 5, 2015 at 12:47 PM
By Alan Atchley / March 5, 2015
Comment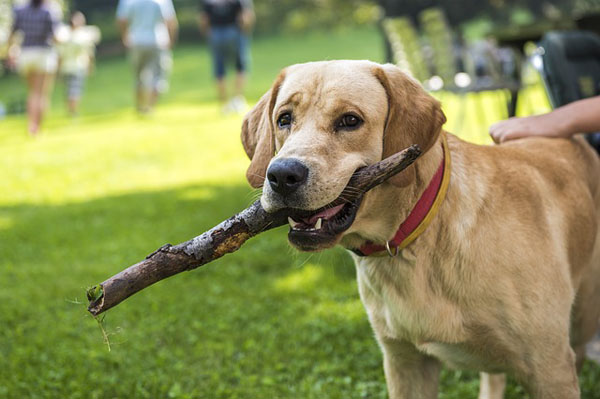 If you're moving to Bradenton, FL, pet lovers should know that you are living in a very dog-friendly community. The Bradenton area not only accommodates family getaways, but they accommodate pets in your family getaway. Being the 100% pet-friendly destination, you'll see dogs accompanying their family on Main Street during breakfast or playing catch on the beach. Here is a look at places to take your dog around Bradenton.
Local Places Dogs Can Go
The great thing about Bradenton is that dogs are going to be welcome in the same types of places that their human parents are welcome. A day with the dog could include walking on the beach or in colorful areas like Pine Avenue. Take a stroll with your family and dog in nature or while you shop.
Pine Avenue is a shopping street in Anna Maria Island where you'll find stores like hair salons, shabby chic furniture, boutiques and guest services for property owners. Bring the family and your four-legged loved one to see the art gallery, the gourmet food store, the outdoor gear store and of course the doggie spa. Then grab a bite to eat at local restaurants in which almost all of them allow dogs.
Along with Pine Avenue, take your dogs along Main Street in downtown Bradenton where shop owners and eateries are very pet-friendly. Lodging around Bradenton is also very accommodating to dog owners including the Courtyard Marriott and Tortuga Inn. Dog parks including Buffalo Creek are the perfect place to let your dog run around like it's their own backyard.
Guide Dogs
Bradenton also welcomes Southeastern Guide Dogs. This is an organization that loves, trains and raises guide dogs to become a companion for the visually impaired. The organization hosts dog-friendly events during the year in which you can bring your dog and join the good cause. Check out their annual walkathon in which everyone comes out to support the good cause to raise money for Southeastern Guide Dogs. These dogs give the visually impaired independence.
Cat Owners
If you're not a dog person, the Bradenton area welcomes cats as well. Don't feel bad if you've skipped the milk bones for catnip; Bradenton welcomes families of all shapes and sizes.
Bradenton is the perfect place to live for dog owners.