Hours Changing for the Big Cat Habitat
Posted by Alan Atchley on Thursday, May 23, 2013 at 11:48:43 AM
By Alan Atchley / May 23, 2013
Comment
Recently, the hours for the Big Cat Habitat and Gulf Coast Sanctuary changed. They used to be open only Wednesday through Sunday from 12:30 to 4pm, but they have changed their hours to 4:30pm until 7pm. along with expanding their hours, they've added a daily educational demo at 5pm. The Sanctuary provides many types of tours, including:
School Tours - Perfect for field trips including both children and chaperones.
Corporate Tours - The Sanctuary provides a great escape from the office as a reward for all the hard work.
Private Tours - If you want the VIP treatment, you can book a private tour for your group.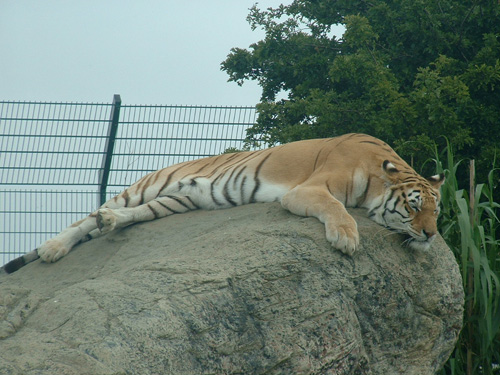 The Big Cat Habitat is home to many different animals, such as Tigers, Ligers, Lions, Bears, Birds, Tortoises and Primates. Many beautiful tigers call this place home and you can meet them all. Two Ligers are found here, Mia and Brutus, along with eight lions, Lemurs and so many other animals.
Whether you want to visit with a group or enjoy the animals with your family, this is an si-highlight--primary part of Sarasota. The Big Cat Habitat has been rescuing cats for many years and gives them a permanent home. The facility includes three large indoor/outdoor complexes with exercise habitats. Swimming pools, toys and palm trees are provided in each complex to help with the emotional and physical health of the animals.
Watch Training
Another great part of the experience is actually watching the trainers work with the animals. Of course, the animals don't train in the summer due to the hot temperatures, but when they do, you can attend these training sessions and enjoy a great show.
The Sanctuary accepts donations for specific animals, breeds or for specific needs. If you'd like to help save these beautiful animals, you can donate online or as you tour the facility.