Golf Course Spotlight: Tatum Ridge Golf Links
Posted by Alan Atchley on Friday, August 22, 2014 at 12:18 PM
By Alan Atchley / August 22, 2014
Comment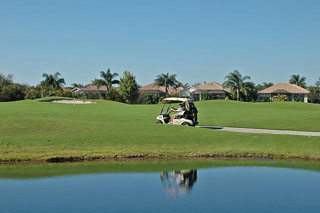 Sarasota, Florida is home to the incredible Tatum Ridge Golf Links, named by Gold Digest as one of the best places to golf. Home of the Barry Cheesman Golf Academy, Tatum Ridge Golf Links is more than just a golf club; it's a place to relax, to socialize, to practice your game, and to learn the game.
Golf Course
The course is designed by Ted McAnlis, who used the 11 lakes and preserved wetlands to design a Scottish-styled course. Wildlife and nature surround the popular course that is home to a loyal following of seniors.
Amenities
When you play at this golf course, you can also enjoy the excellent amenities while you're here. The staff is friendly and attentive. There is a restaurant to grab breakfast or lunch, and they've even set a phone on the ninth tee so that you can order food at the turn. Be sure to stop in the pro shop for any golf gear you need, and try the large practice facility for chipping practice.  
Restaurant
Stop by the Tatum Ridge Restaurant for a meal after your golf outing. It's open all week and offers lunch and breakfast options. You can also stop in just to grab a beer or relax with a glass of wine. Menu items include eggs and omelets for breakfast, and for lunch they offer salads, sandwiches, and burgers.
Barry Cheesman Golf Academy
For golf lessons, try the Barry Cheesman Golf Academy. They have a large practice facility with grass tees, chipping, and traps, as well as an 18-hold putting green. It's been open since 2013 by Barry, a PGA member and Sarasota Junior Golf Association Board Member.
Tatum Ridge Golf Links, located at 421 Tatum Road N in Sarasota, is a local favorite for its excellent course, friendly staff, and relaxing atmosphere.