Golf Course Real Estate: Aesthetics and Re-Sale Value Second to None
Posted by Alan Atchley on Monday, November 5, 2012 at 4:36:48 PM
By Alan Atchley / November 5, 2012
Comment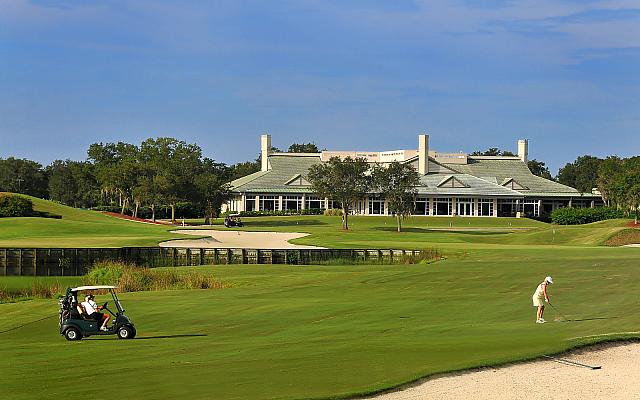 Buying a home in a golf course community has its benefits, most obviously if you're an avid golfer, but even if you're not, homes in or within reach of a country club or golf resort offer home buyers added benefit regardless of the quality of their backswing.
Mirror, mirror, on the wall: Living in a golf course community puts you right in the middle of Mother Nature's bounty, and finely crafted, meticulously maintained landscaping. With your back yard featuring closely clipped greens, precisely raked bunkers, gently swaying palm trees amidst well-kept shrubbery and grass, you can be assured that wherever you go on your property or in your neighborhood, visual aesthetics have been a main consideration, offering you views and an ambiance you won't find anywhere else. Simply put, owning Sarasota golf course real estate ensures your property will always be the fairest one of all.
Dave's not here: Most golf course communities employ state of the art security, are gated, and offer its residents 24 hour patrolled protection, giving golf course community homeowners and their family's peace of mind. Consequently, crime rates are super low in golf course neighborhoods, saving owners of golf course real estate a considerable amount of money on homeowner's insurance policies. As an added bonus, you'll not be bothered by Encyclopedia Britannica salesmen or pop-ins from your in-laws.
They can't pave paradise to put up a parking lot: You can take solace in the fact that no future developments like parking lots, industrial buildings, or Johnny Flames' Spicy Chicken Shack will ever be built next to, or near your home, effectively lowering your property value. Your home, instead, maintains its property value, ensuring a strong return on investment well into the future.
Hey, Mr. Wilson! Although the majority of golf course communities are family oriented, and offer amenities the whole family will enjoy, some golf course communities are age restricted and cater specifically to active retirees 55 and older. This gives you the best of both worlds, allowing you to visit with the grandkids on weekends, while not having to chase after the neighbor's kid with your garden hose when he steals your prize petunias.
Sarasota golf courses offer world class golfing year round, with the award winning, Arnold Palmer designed, 18-hole championship Legacy Golf Club at Lakewood Ranch being one of the most popular and challenging courses in the area, offering country club service and amenities without private membership. Rated four-stars by Golf Digest and voted the "Best Place to Play Golf" by Sarasota Magazine for 17 consecutive years, University Park Country Club boasts lakeside casual dining, a state-of-the-art practice facility, and a well-equipped pro shop sure to please the most fervent golfer.