Fun Things You Might Not Know About Sarasota
Posted by Alan Atchley on Tuesday, July 8, 2014 at 5:18 PM
By Alan Atchley / July 8, 2014
Comment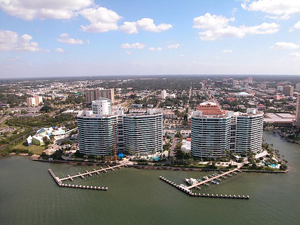 Sarasota is the name of a comfortable little town in Florida. It is not, however, a town that people really know a lot about. There are a lot of fun facts about this little town that you should take the time to learn. Here are some of the more interesting things you probably did not know.
The Lido Casino
Did you know Lido used to be the home of a casino? In 1940, Lido Casino was constructed. Unfortunately, it did not last very long as it was demolished in 1969.
The South Trail Theater on 41
There used to be an adult theater called South Trail Theater located just south of Clark Road. What most people do not know about this adult theater is the fact that it had a very specific target audience. It was geared towards the seniors of the southwest portion of Florida.
It Has Snowed in Sarasota
Just because you were born in Sarasota and have lived there your entire life and have never seen snow does not mean it does not happen. In January of 1886, there was a terrible snowstorm that caused all kinds of damage in your beloved Sarasota. The original settlers of this area actually abandoned Sarasota before giving it a chance because of all the damage caused by the snow.
Bones, Bones, and More Bones
It is no secret that Paleo-Indian skeletons that were more than 12,000 years old were discovered in the underwater caverns located at the Warm Mineral Springs. These are not, however, the only bones that have been uncovered. The bones of saber tooth tigers were also discovered in the same location.
These are just a few fun facts about the city of Sarasota. Just reference this list the next time you think Sarasota would be a boring place to live.