Fresh Produce Markets Throughout Sarasota
Posted by Alan Atchley on Thursday, April 25, 2013 at 9:26:26 AM
By Alan Atchley / April 25, 2013
Comment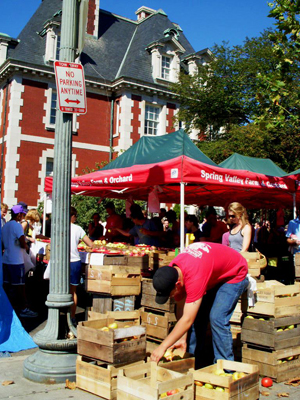 If you're sick of the poor produce found at many of the local groceries stores, you can choose a better option. Many of the markets throughout Sarasota provide plenty of fresh produce, local products and so much more. If you want the best you can find in the local area, here are a few markets to consider.
Morton's Gourmet Market
Morton's is found in the Hillview district and has been a staple in the community for over a half-century. This market features many of the specialty foods you can't find anywhere else. If you haven't visited this market before, you need to take a trip down the road and enjoy the selection of great cheese and beer.
Yoder's Market
Finding the best fresh product and Amish cheese requires a trip to Yoder's. This market is found next to the Yoder's Restaurant and features great baked goods, along with many other wonderful products. The pies were actually featured on Food Network and the restaurant provides great food, as well. Many Amish products are featured throughout this market and it's open every day, except Sunday, from 8am to 8pm.
Downtown Farmers Market
Most of the community already knows about the Downtown Farmers Market, but it's worth mentioning anyway. This is one of the best places to get your fresh produce, plants and many other items. The market is open every Saturday from 7am to 1pm and found on Lemon Avenue.
Detwiler's Farm Market
Another great farmer's market is found off Palmer Road just south of Fruitville. It's a little bit of a drive for some, but well worth the trip. They feature many locally grown vegetables and fruits, along with a huge deli and a great selection of fresh seafood. If you want the best deals on in-season produce, this is the right market for you.