Discover the New Hottest Neighborhoods in Sarasota
Posted by Alan Atchley on Thursday, November 28, 2013 at 11:08 AM
By Alan Atchley / November 28, 2013
Comment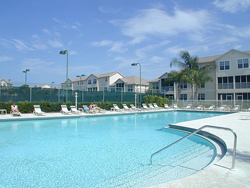 As areas of any city develop, the hottest neighborhoods change. We saw this happen in New York City when Manhattan residents starting moving to Brooklyn and it's happing now in Sarasota, as well. Some of the neighborhoods are becoming very popular, but maybe not the ones that come to your mind first.
These new hot neighborhoods in Sarasota are attracting the most interesting people with the eclectic shops, great restaurants and other attractions throughout the area. Some offer amazing luxuries, but others, it's just about the location. Here are some of the new hot neighborhoods in Sarasota.
Paver/Ringling Park
These neighborhoods are close enough to each other to be considered one. They provides something you just don't find everywhere, which is an incredible location. Many of the homes are smaller, but custom designs from the 1950s.
The main attraction for this part of the city is the ability to walk to downtown and get to any part of the city with just a short drive. The beach, the ballpark and so much more is accessible from Paver and Ringling Park.
Pine Shores
Another up and coming area perfect for new residents is Pine Shores. This is a neighborhood many consider a secret, but the secret is out now. From Pine Shores, residents can walk to Siesta Key, enjoy the beach and find all types of attractions. The best part, housing starts in the low $100s, which is super cheap for what you get here.
Gillespie Park
No list of hot neighborhoods is ever complete without mentioning Gillespie Park. This is one of the hottest neighborhoods in Sarasota and has been for years. It has been on the verge for nearly a decade and has finally become hot. Older bungalows are found here and some start as low as $150K. The location is amazing and gives residents access to just about everything the city offers.
These areas of Sarasota are quickly becoming very hot. If you're considering moving to the area, you may want to consider one of these neighborhoods as your new home.