Condos in Dolphin Tower may Reopen Soon!
Posted by Alan Atchley on Tuesday, May 5, 2015 at 10:53 AM
By Alan Atchley / May 5, 2015
Comment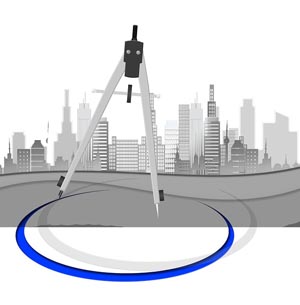 The Dolphin Tower in Sarasota may be reopening this summer. After being forced out five years ago due to severe structural problems, the owners are finally being given the OK to move back in this summer. The building consists of 116 residences and the building is around 41 years old.
Sizable special assessments have been completed and occupancy is within sight. The prices of the units are out of the bargain basement levels from 2012 and 2013 and all the condo board has confirmed all of the structural work is completed. Here is a look at what to know about the Dolphin Tower's status.
What took place?
No occupancy permit was issued by the city yet but chairwoman Charlotte Ryan of the condo board believes that residents should be back home by the end of June. Residents were forced out of the condo because of a $9 million engineering and construction ordeal that needed to take place.
A critical 2-foot-thick slab of concrete had cracked back in the summer of 2010 which caused the city to force evacuations of the owners. The plan was to replace the slab altogether but instead a new layer of concrete was added to the slab which is much stronger.
Not only did the concrete need fixed but engineers noticed that the tower needed stiffened in case a strong winded hurricane caused swaying. The building's plumbing was also replaced while new fire sprinklers were added.
What to expect
An added perk for residents is that the clubhouse and common areas are being renewed. Two thirds of units have new owners since the evacuation and most likely some owners and investors will put their unit on the market once the building is occupied again. There are currently 13 units for sale and some units have been vacant for five years.
Prices are expected to rise for condo fees each month from the original $591 but you can still buy a city view below $300,000. While prices have varied significantly from 2008 to now, you can still get a unit today for less than the average in 2008.