Coming Soon - Sarasota Open
Posted by Alan Atchley on Tuesday, April 8, 2014 at 2:14:33 PM
By Alan Atchley / April 8, 2014
Comment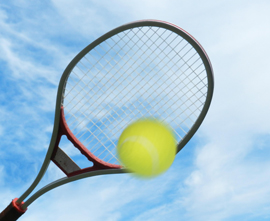 The seventh year of the Sarasota Open will happen from April 12th to April 20th. This tennis tournament will be held at the Tennis Gardens at Longboat Key Club. It will be the hottest tennis action found in this part of Florida.
The tournament is a part of the USTA Pro Circuit Men's Tournament. Tennis enthusiasts and sports fans can enjoy plenty of action throughout the event. The purse for this year's event is $100,000 and will provide plenty of world-class talent.
Top ranked players will be a part of the championship because there's a wild card entry into the French Open going to the winner. Along with all the tennis actin, there will be a line-up of daily entertainment. This year, the event will use "theme" days to keep things interesting. This tennis event will also include the Paragon Art Festival. As you enjoy plenty of tennis action, you will also have the ability to enjoy plenty of art.
There will be plenty of luxury, tented suites for those looking for the best experience. These suites will provide private televisions, access to a semi-private bar and so much more. If you're looking for the best VIP experience, you will want one of these luxury suites.
The Player's Party will be held in Downtown Sarasota on April 14th at a private residence. John Isner and many others will be in attendance to greet the players and the crowd. John Isner is the #10 ATP Singles Player and he will be joined by Nick Bollettieri, a Tennis Hall of Fame Coach.
If you love tennis or you want to enjoy plenty of tennis fun, this is the right event for you. The Sarasota Open will provide over a week of fun and will give you the chance to see some of the best talent in the world. Find out more information about the tournament at, http://www.sarasotaopen.org.