Best Places for Wine, Spirits and Cigars in Sarasota
Posted by Alan Atchley on Thursday, November 7, 2013 at 1:39:44 PM
By Alan Atchley / November 7, 2013
Comment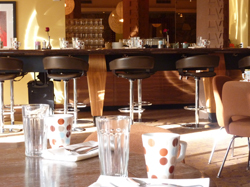 With the holidays coming up, it's may be time to shop for wine, spirits and cigars for those on your list or for yourself. This is a popular time of year to enjoy a special cocktail or a great glass of wine. If you're looking for the best places in Sarasota for these items, you will find them below.
Maduro's Cigar & Wine Bar
As one of the best places to enjoy some of the finer pleasures of live, Maduro's is one of the top places in the city for cigars and wine. It opened in 2007 and became a local favorite very quickly. Many will tell you this is the best place for a cigar, whether you want to smoke it here or take it with you.
This business provides both an upscale bar and a cigar store. You can choose from fine wine, espresso, beer, port or even a chocolate truffle to enjoy as you watch the big game and smoke your cigar. Of course, you can also stop in and select cigars to take with you from their selection of over 600 choices.
Maduro's is found at 7386 South Tamiami Trail and at 5275 University Parkway in University Park, Florida.
Vom Fass
This locally owned store provides plenty of great choices when it comes to liqueurs, spirits and wine. They just opened in April of 2013 and have quickly become one of the best places for spirits and wine. Some of the products you will find here include:
Brandy
Rum
Whiskey
Absinth
Liqueurs
Cognac
Gift Baskets
Oils
Vinegars
And More!
Vom Fass is located at 1469 Main Street in Sarasota.
Morton's Gourmet Market
Morton's has been part of Sarasota for over 50 years and provides a number of products for your holiday shopping. You will find a large selection of gift baskets, fine wines and so much more. This is one of the best places to find wine in the area, as they carry choices you won't find anywhere else.
They also provide a bi-weekly wine tasting on Fridays at 5:30pm. Morton's Gourmet Market is found at 1924 South Osprey Avenue in Sarasota.
These three stores will provide you with all your wine, spirit and cigar needs. These are some of the top stores in the area and they all provide unique choices in this category.