Bank's Main Street Buildings Sold To Developer Christopher Brown
Posted by Alan Atchley on Tuesday, January 8, 2013 at 10:41:47 AM
By Alan Atchley / January 8, 2013
Comment
Companies managed by Osprey developer Christopher Brown recently purchased a retail plaza and 24,336 square foot office building in downtown Sarasota from the MFC Company Inc., which is a subsidiary of Northern Trust Bank.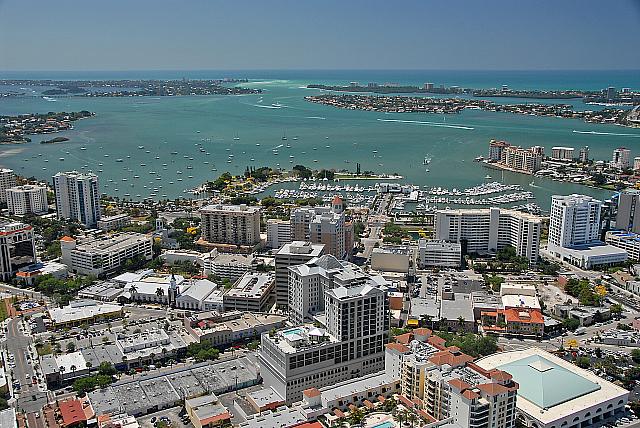 Both properties, located at 1718 and 1734 Main Street, were sold in an all-cash deal amounting to $2.8 million. Research shows that the MFC seized these developments from Joseph A. Costello Sr. – who had paid $3.36 million to acquire – back in August.
Brown's move to purchase the buildings, which currently have an occupancy rate of only 63 percent, was stimulated by the renewed growing interest in Sarasota's downtown commercial properties, specifically for use as sites for soon-to-rise developments.
Despite the foreseen potential to be brought about by erecting structures in place of the purchased properties, the developer has no plans of doing so as of the moment, and is currently only hoping that the market will gain momentum in their favor.
Other developers have targeted Main Street for the erection of future as well. Back in 2011, Tom Mannausa started assembling tracts at lower Main Street, proximate to U.S. 41, in preparation of a residential development.
After spending over $3.6 million, Mannausa finally revealed his plans for "The Jewel" – an eighteen-story luxury tower filled with beautifully crafted condos. Architectural designs on paper reveal that units within the lavishly designed building render occupants spectacular 360-degree views of the city and bay front. However, proposed plans never made it passed the blueprint phase.
Moreover, the 1700 block been targeted before – in 2005, the development team behind the 1350 Main Street tower engaged extensive planning for the construction of a 15-story luxury building. The structure – which featured similarity to that submitted by Costello back in April 2005 – was supposed to encompass 49 residential units, 49 hotel rooms, ample parking space, as well as several floors of retail and commercial space.
Unfortunately, the proposed $101 million development became nothing more than a drawing, falling victim to the market collapse caused by the Great Recession back in 2007.
With all that said, many observers feel that it's unlikely Brown will suffer the same fate as the developers before him. The Sarasota's commercial and residential real estate markets have shown notable improvements in comparison to recent years. The upward trend is also speculated to continue for the next couple of years, which is why investor interest was reignited in the Sarasota downtown area.