A New Burger & Beer Joint Has Opened Up!
Posted by Alan Atchley on Thursday, April 23, 2015 at 3:52 PM
By Alan Atchley / April 23, 2015
Comment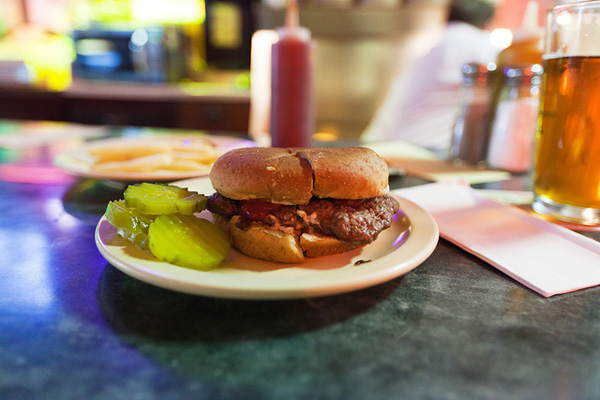 The Mall at University Town Center has recently seen the opening of a new Burger & Beer Joint. This restaurant now has five locations and will provide guests with a large selection of gourmet burgers and plenty of great beers. They also provide a selection of appetizers, salads and many other items to choose from.
Originally, Burger & Beer Joint started in South Beach in 2009. The restaurant and bar become a very quick success and opened a location in Brickell a year later. Since, they have opened three other stores with the newest coming to the Sarasota area recently.
B&B Joint is a fun place to go with over 75 beers to choose from, a full bar and plenty of gourmet burgers. They provide a rock 'n roll type of vibe with plenty of late night fun, popular happy hour specials, a good lunch menu and more. You can enjoy the big game or just come in for a great burger.
The Menu
Whether you want to choose one of the specialty burgers or build your own, you will find plenty of options on the menu. Some of the specialty burgers include:
Hotel California - Topped with Vidalia onion, cilantro sour cream, sharp cheddar, a fried egg, guacamole and a jalapeno relish.
Mustang Sally - Topped with a red onion marmalade, sliced prosciutto and brie cheese.
Turning Japanese - A rare Ahi Tuna burger topped with jalapeno relish, watercress, avocado and spicy garlic mayo.
Wild Thing - A Bison Burger topped with bleu cheese and tomato jam.
And Many More!
The burgers come with multiple types of meat and there's something for everybody.
The Motherburger
For $125, you can try the Motherburger. This burger is massive in size and provides something that may look like a couch cushion. You can order one for the table, but if you finish it yourself, it's free.
The burger is 10 pounds of premium Black Angus beef with lettuce, tomato, onion and pickle. You can add cheese and topping with a sauce for an extra charge. If you want this burger, you do need to call ahead and reserve it.
Location and Hours
The B&B Joint found in Sarasota is found at 160 University Town Center Drive. They are open from 11am to 12am, Monday through Wednesday, from 11am to 2am, Thursday through Saturday and from 11am to 12am on Sunday.