A Closer Look at the Fiorelli Winery in Bradenton
Posted by Alan Atchley on Saturday, October 25, 2014 at 10:53 AM
By Alan Atchley / October 25, 2014
Comment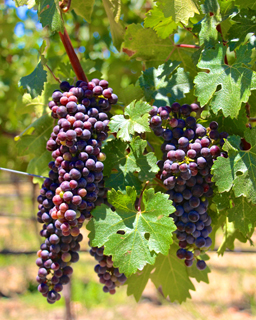 If you are looking for a great winery in the area, try the Fiorelli Winery in Bradenton. It's a family-owned and operated winery located in eastern Manatee County. The owners moved to the area from Casteldaccia, Sicily and noticed this area was very similar to home. Once grapes started growing in the backyard garden they decided to start making wine in the garage.
Today
The Fiorelli Winery was just a place to make wine and today has become two buildings; one building is used for fermenting and bottling while the other bottle is used for wine tasting and sales. They have been able to expand to 10 acres of vineyard with 3,000 square feet of winery.
Due to their expansion and growth since their start in 1998, Fiorelli Winery has been awarded over 100 times in commercial international wine competitions.
Location and Hours
The Rosa Fiorelli Winery & Vineyard is located 4250 Country Road 675 East in Bradenton, FL.  They are only closed on Tuesdays and they are open Tuesdays through Saturdays from 10am-5:30pm, Sunday from 12-5pm and Monday from 10am-5:30pm. They do close on major holidays.
What the Winery Offers
You can take a walking tour of the winery where you'll learn about harvesting times, pruning and growing season. You'll get to learn how wine is made, how grapes are fermented and bottled. At the end of your tour, you can enjoy a wine tasting, lunch and a souvenir wine glass in the pavilion by the vineyard.
Coming twice in November you can try their Wine & Dine in the Vines Event. On the 1st the event will last from 5pm-8pm. For $55, you'll get to dine in the pavilion, enjoy live music with your buffet style Italian dinner, try the winery's signature Sangria and pair your dinner with the wine of your choice.
The Fiorelli Winery in Bradenton has a rich history and offers a great experience. It's certainly worth visiting at least once.