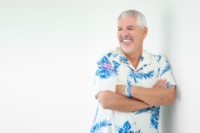 These three quotes reflect the Passion Mark brings to his clients; the Process he takes his clients through and the Principled character that defines who he is. Listening to what his clients desire (whether selling or purchasing a residence) is first and foremost in co-developing a strategy.
His other responsibility to his clients is sharing insights and perspectives about the Real Estate Market so they have firsthand knowledge while making such an important decision. It is often said that a person with a more diversified background brings a deeper sense of understanding, appreciation, and perspective to the conversation. In Mark's case, he has invested many years of his career in the food and beverage industry…all focused on carrying out his three "P's" while serving a much-diversified market in the western United States.

This kind of experience is now being poured into his Real Estate career…all for the benefit of meeting the needs of his clients. Mark's brand promise to you is to deliver the best experience and outcome possible. In his free time, Mark enjoys outdoor activities: golfing, tennis, cycling, beach and most important, spending quality time with his wife, Diana, going to dinner by the water.