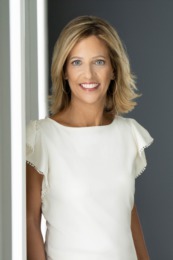 Laura Barshaw is a determined and honest licensed Realtor who is passionate about what she does. Equipped with a wealth of real estate knowledge, Laura is an experienced real estate professional who loves assisting people with their real estate needs.
Laura has a deep appreciation for our local market, especially waterfront properties - particularly Lido Key, Longboat Key and Siesta Key in Sarasota. She has also fallen in love with Lakewood Ranch - an award-winning master planned community. Because Laura lives in The Ranch, she has the personal knowledge to help you do more of what you love and experience all that Lakewood Ranch has to offer.
Laura's honesty, professionalism, and drive gives her the edge to get the job done; For every client, she goes above and beyond to help them achieve their dreams. Her hard working and pleasant personality serves the community well in finding families who love our area and want to call it home.
After a successful career working in the banking industry, Laura values the importance of accuracy, attention to detail and superior customer service to best serve the needs of both buyers and sellers. Laura works hard to ensure that every aspect of the customer's experience is positive and perfectly executed. Whether you are buying or selling a home, Laura will assist you every step of the way.
Laura attended College of DuPage in Illinois and is currently a member of the Realtor Association of Sarasota and Manatee.
In her spare time, Laura enjoys roller skating, cruising and exploring, the gym and taking nature walks with her husband.