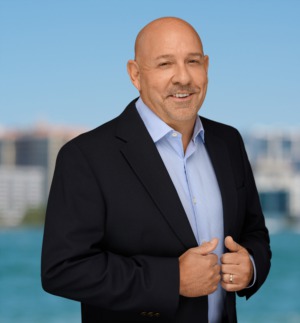 Meet Joe Suarez, an esteemed and reliable Realtor® whose unique background and remarkable qualities distinguish him within the real estate industry. As a fourth-generation Floridian hailing from a family deeply rooted in real estate, Joe possesses an innate understanding of the local market. His extensive skill set, honed over years of experience, enables him to expertly guide clients through the intricacies of property transactions.
Joe's educational journey led him to earn a degree in Finance with a specialized focus on Real Estate and Insurance from the prestigious University of South Florida. With over 25 years of leadership roles in the Property and Casualty Insurance sector, Joe has honed his negotiation, contractual, and customer service skills to perfection. His expertise in these areas guarantees that his clients receive nothing short of excellence during their real estate endeavors.
What sets Joe apart is his unwavering commitment to delivering exceptional service. He understands the challenges and anxieties that can accompany real estate transactions, and this empathy drives him to provide accurate and timely information to empower his clients in making well-informed decisions. Joe's dedication to transparency and open communication ensures that clients are kept in the loop and well-informed throughout every stage of the transaction.
Beyond his professional achievements, Joe embraces a dynamic coastal lifestyle in the company of his wife, Rita, taking full advantage of Florida's diverse offerings. As an active member of the Sarasota Softball League and an enthusiast of golf, jogging, biking, and fishing, Joe not only understands but lives the essence of the Florida lifestyle. Having grown up in Tampa and spent a significant portion of his adult life in Atlanta, Joe brings a wealth of knowledge and a genuine love for Florida to his interactions with friends and clients alike. He is not just a Realtor®; he's a friend and advocate who goes above and beyond to ensure his clients have a stress-free and fulfilling real estate experience.