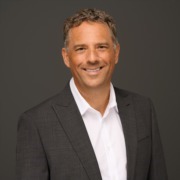 Darren Murtha's aim is to leave a positive impact on the lives of everyone he comes across, both personally and professionally. He finds fulfillment not only in assisting individuals and families with one of the most significant financial decisions they'll make, but also in supporting them long after the deal is done, always striving for integrity and excellence in everything he does.

Two years after graduating from University of California, Santa Barbara with a degree in Business Economics, Darren found his passion for Real Estate in 1997 when he got his California Real Estate license and originated loans, helping buyers secure financing for that dream home and helping homeowners save money by refinancing their mortgage.

Looking to grow in the industry and distinguish himself, Darren earned his California Real Estate Broker's License and went on to sell new homes for major home builders D.R. Horton and William Lyon Homes. During those years as a new home sales agent, he learned the ins and outs of new home building industry.

As an early adopter of technology in the sales process, William Lyon Homes promoted Darren to the corporate office I.T. department to help all the real estate sales staff take their computer skills to the next level.  After the Subprime Mortgage Crisis of 2008, Darren went on to work at a Real Estate software company helping build touchscreen, interactive community presentations for new home builders. In 2009, Darren, with his wife and son, moved to Canada for a change of pace and to be close to family. During his time in Canada, Darren owned two companies: one developed educational apps for the Apple App Store, and a second company specialized in marketing, branding, and ecommerce consulting.

In 2021, Darren and his family made the exciting decision to relocate to Florida, where they wake up each morning with gratitude for the opportunity to reside in such a wonderful state. During his leisure hours, Darren enjoys golfing at the Lakewood National Golf Club and spending quality time riding bikes with the family. With a passion for real estate, technology, and marketing, Darren is determined to channel his expertise to assist you in maximizing the value of your home sale or to aid you in finding that perfect place to call home.