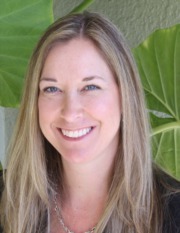 "

Your Real Estate Resource, Beyond the Closing
" Focusing on the client above all else.
Your home will likely be the greatest financial investment you'll ever make. With the help of a trained, experienced real estate agent, it can also be your wisest. Give yourself every opportunity to come out on top by working with Alana Jeltema from Better Homes and Gardens Real Estate - Atchley Properties. With 21 years of experience helping local buyers and sellers just like yourself, Alana knows how to locate the finest properties and negotiate the best deals. She knows about the latest market conditions, government regulations, and upcoming developments - so you don't have to. Alana is a Florida native, and has been happily married for the past 23 years and has two wonderful children. She loves to give back to her community by volunteering/donating to various charities in the local area. Alana started her career in real estate with Homes by Towne in 2002-2007 , selling new construction homes in Manatee County until pursuing a more diversified career with Better Homes and Gardens Real Estate - Atchley Properties in 2007 to present. She specializes in residential homes for both buyer's and seller's in the Manatee and Sarasota Counties.