Sarasota Real Estate Agents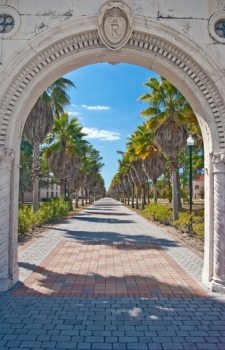 As Sarasota REALTORS® with years of expertise, the Better Homes and Gardens Real Estate Atchley Properties team knows how to make the most of your investment. Our experienced real estate agents are passionate about what they do, and that translates directly into results for your Sarasota real estate search or sale.
We love working in this industry and this city and we are dedicated to giving our clients the best service possible. After all, we're Sarastota real estate owners too, and that's what we would expect if we hired our own real estate professionals.
Sarasota Property & Homes
Buying Sarasota real estate can be a daunting task. Because Sarasota is such a competitive market, you need a REALTOR® with the passion and skill to get you the Sarasota home you want and deserve.
We can guide you to the best neighborhoods, help you get the right financing, determine your budget, and so much more. We thrive on going above and beyond the call of duty, so that you have the best experience possible.
When you're ready to start searching for Sarasota homes, have a look at our search tools or our Buyers' Guide. The moment you've found some Sarasota property you love, feel free to get in touch with us. Our team is available whenever you need us. We look forward to helping you make your Sarasota real estate ownership dreams a reality.
Sarasota Houses & Properties For Sale
Our promise to sellers is to stay on top of the newest and best marketing practices. That's why our website is cutting edge, boasting the latest tools for buyers to browse your house. We've taken the time to see what really works and we know how to market your home so that it sells in a reasonable amount of time and for the best possible price. Your house is not just a building, it's a home, and we understand that.
Take a moment to familiarize yourself with our Sellers' Guide. Browse our marketing plan and contact us when you want results you can count on.